Industrial Pi
Make development easier.
Realize ideas faster.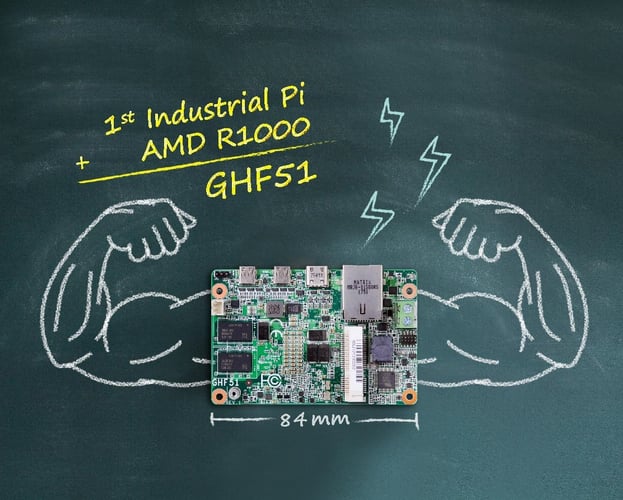 Connect Innovation and The Real World
DFI exclusive Industrial Pi Series is powered by high-performance x86 platforms such as Intel and AMD. The robust power makes AI vision deployments downsized, more flexible, and reliable for long-term applications. With life cycle support of up to 15 years and Ubuntu-certified service for the over-the-air software update, the Industrial Pi Series perfectly closes the gap between prototype and mass production, bringing unlimited potential and innovation for face recognition, traffic flow analysis and robotic arm solutions applied in industrial automation as well as smart city.




World's First:
Smallest

Ryzen™ Pi Box
EC90A-GH - Ever easier for development and installation
Status: Sample Available
Powered by the small fighter GHF51, the EC90A is the first AMD Ryzen™ Pi box in the world. The stylish, compact chassis and fanless design of EC90A-GH not only solve the heat dissipation and vibration issues that the bare board GHF51 may cause, but more importantly, allow users to deploy it more intuitively and easily. More conveniently, a SIM card can be installed in 30 seconds by simply opening the bottom cover. With the user-friendly design, system integrators can leverage the EC90A-GH to build applications, like mini kiosk, outdoor high-res slim type kiosk, arcade, and animation gaming, under a great level of developing time optimization.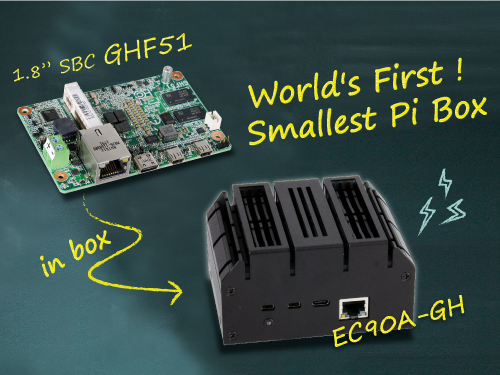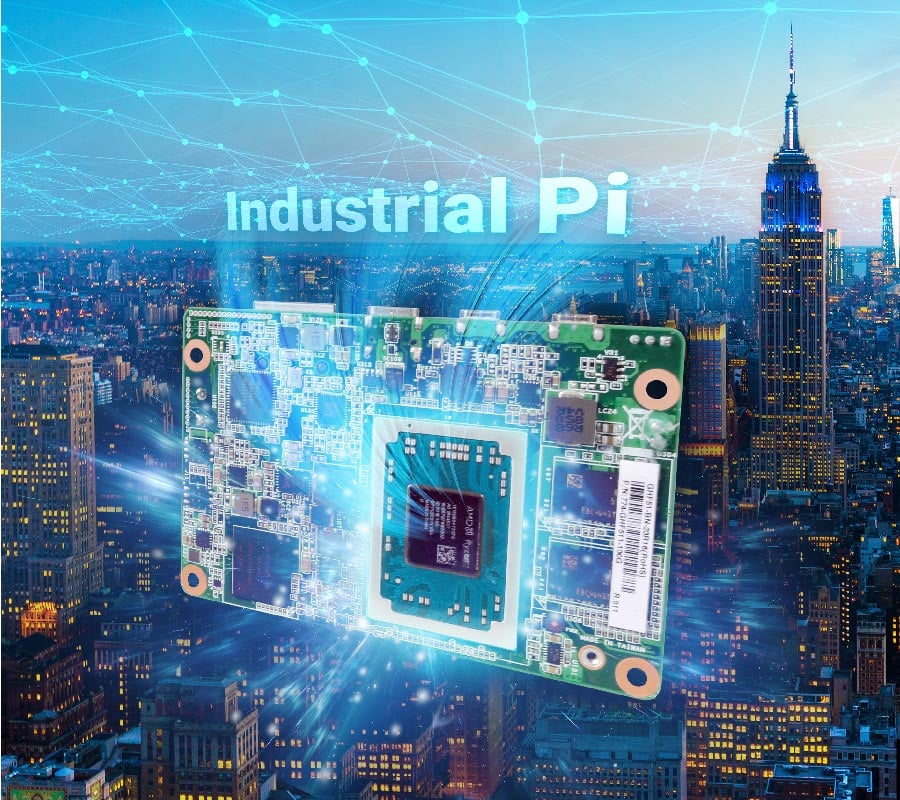 World's First: 1.8" Board with

AMD Ryzen™
GHF51 to subvert your vision of Edge
Status: In Stock
DFI's GHF51 is the first in the world 1.8" industrial motherboard powered by high-performance AMD Ryzen™ R1000 Processors, holding an unprecedented processing throughput despite its mini size. It ascends from the industrial Pi and defines a new level of balance between performance and cost-effectiveness. Its flexible expandability brings versatility perfect for industrial application development, edge computing, AI vision, and more.
Industrial Pi: GHF51

Consumer Pi

SoC

AMD R1000

R1606G/ R1505G/ R1305G/ R1102G

Dual Core, up to 3.5GHz

Broadcom 2711

1.5GHz, 4C A72

Memory

up to 4/8GB

Up to 2/4/8GB LPDDR4

Storage

up to 64GB eMMC 5.0 / pSLC

32GB default

Micro SD

Video/ Audio

2 x Micro HDMI

3.5 mm jack; 2 x Micro HDMI

GbE

1

1

Mini PCIe

1

N/A

Power

12V DC-in

5V DC-in

Operating Temp.

Up to 0~60°C / -20~70°C

0~50°C

OS

Windows 10, Ubuntu (Certified)

Linux

Life support

10 years

6 years

Revision Control

Yes

No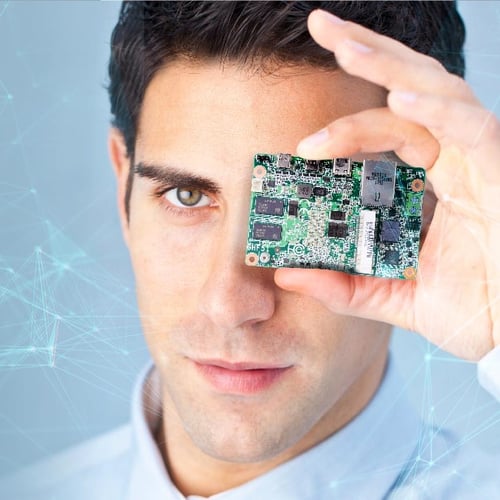 Ultra-small SBC to Give and Endure
The Pi-sized, industrial-class, ultra-small SBC, once powered on, will unleash exceptional performance from the all-in-one, up to 2x CPU core / 3x GPU CU integrated processors. With proprietary cooling architectures and fanless design, the heat from the processor spreads faster and efficiently, ensuring overall stability and continuity. The seamless collaboration between AMD processors and DFI's SBC cooling technology sheds light on the path to edge computing.
Dare to Define More
Small footprint doesn't necessarily sacrifice expandability. GHF51, while taking up so little space and power, still provides multiple I/O — dual HDMI display, USB 3.1, and Mini PCIe for 3G/4G/Wifi cards. Its flexibility and versatility pack IoT and edge computing right into your business.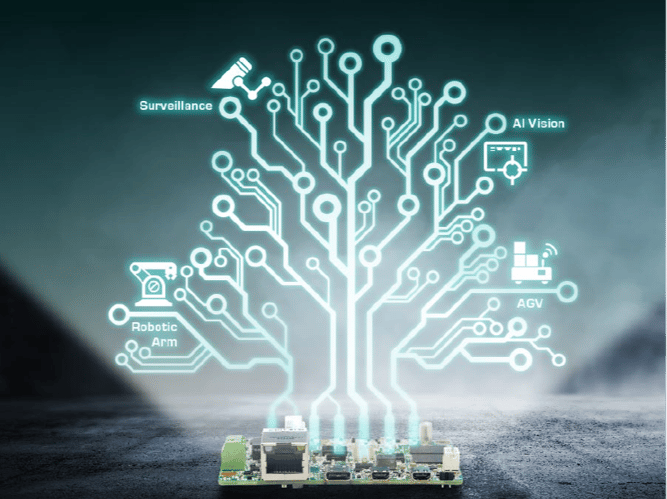 Prototyping = Producing
Small board has a big world. It creates and fulfills various space-constrained applications, so development SBCs become the favorite for prototyping, but are simultaneously an obstacle for mass production. Now, DFI, starting from ODM/OEM business, offers professional BIOS/OS/firmware/software tuning services on industrial SBCs for a ready-for-production prototype design, easily unlocking the producing restriction while giving deterministic performance to the end product.
Ubuntu-Certified: Seamless SW Update
Certified by Ubuntu, DFI industrial Pi and Pi box are ready as IoT hardware for the over-the-air software update. The online update mechanism of and the authorized DFI online application store combines with DFI's products' application flexibility, to reduce software and hardware development time to deploy new services.
Proof of Concept of Ubuntu-certified HW applications:
IoT Gateway

Container Applications

Micro Cluster

Fail-Safe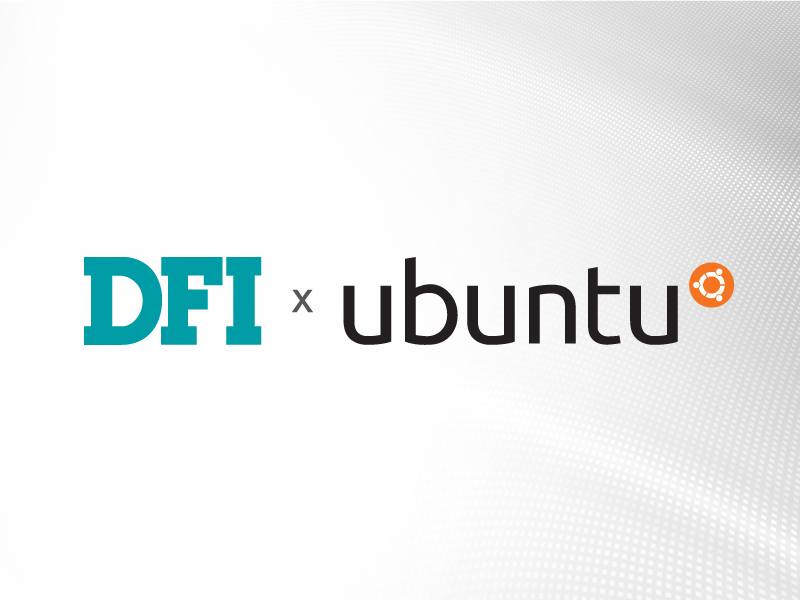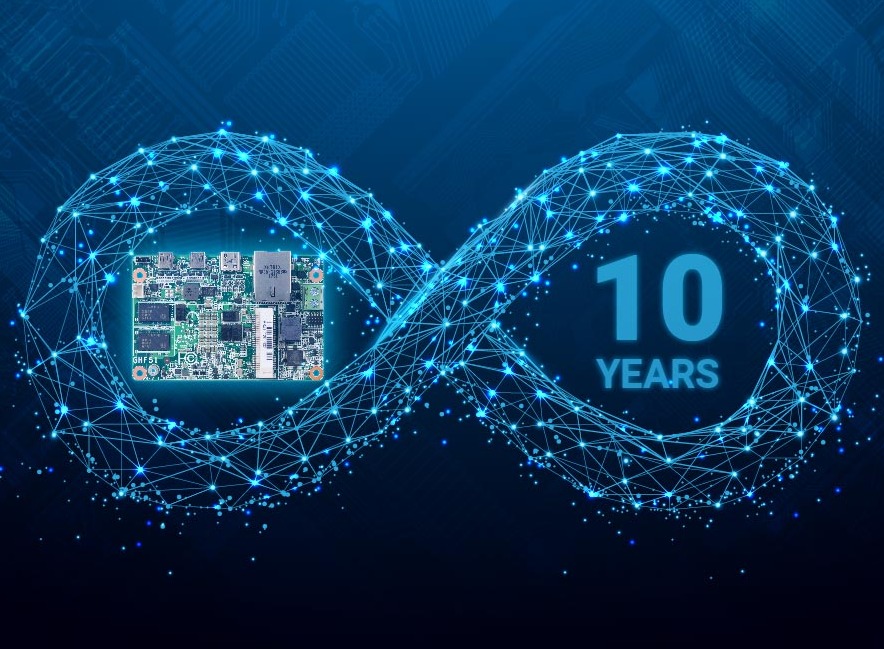 Long-term Promise
Focusing on industrial solutions, DFI, following AMD long-lifecycle support roadmap for CPU, provides product availability up to 10 years. This support promises system upgrade in a long term without concern for compatibility.
Application Stories of GHF51
How Others Feel about Industrial Pi
DFI Ryzen Pi GHF51 - Performance Review
DFI Ryzen Pi GHF51 - Install Ubuntu and OpenCV
AL05P
Status: In Stock
Intel Atom® Processor E3900

Memory: 2GB/4GB LPDDR4 onboard

Power: PoE PD 48VDC

Expansion and Storage: 1 Mini PCIe, 1 SMBus, 1 eMMC

Rich I/O: 1 LAN, 1 COM, 2 USB 3.0, 2 USB 2.0

15-Year CPU Life Cycle Support Until Q4' 31
EC90A-GH
Powered by GHF51
Status:

Sample Available
AMD Ryzen™ Embedded R1000

Memory: 4GB/8GB

Expansion: 2 COM or LTE or WiFi

User-friendly design for SIM card installation

Rich I/O: 1 LAN, 1 USB 3.1 Gen 2, 2 Micro HDMI

10-Year CPU Life Cycle Support Until Q1' 30
EC90A-AL
Powered by ALF51
Status: In Stock
Intel Atom® Processor E3900

Memory: 2GB/4GB LPDDR4 onboard

Expansion: 1 Mini PCIe

Rich I/O: 2 LAN, 1 COM, 3 USB

Mini-DP++ resolution

Wide temp: -20 to 60°C

15-Year CPU Life Cycle Support Until Q4' 31